Impruneta and the Surrounding Tuscan Countryside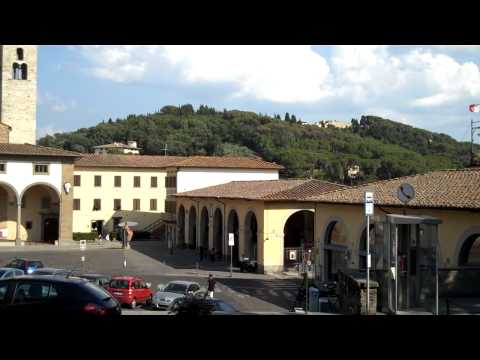 Impruneta is a small town south of Florence. It can be a short day trip (it is quite small) or combined with somewhere else in Chianti. It is close to Greve in Chianti so the two can be combined for a day out so that's what we did! On sundays Impruneta reminds you of an Italy from years ago; everywhere is closed! Especially in August.
Although popular cities like Florence have embraced the tourist season and now are pretty much open all summer, smaller places will close up and it's not unusual to arrive in a town in the middle of August and all the restaurants and shops are closed. So, if you are planning a holiday to Tuscany or Chianti in August bear this in mind.