Ristorante Pizzeria – Piazzale Michelangelo, Firenze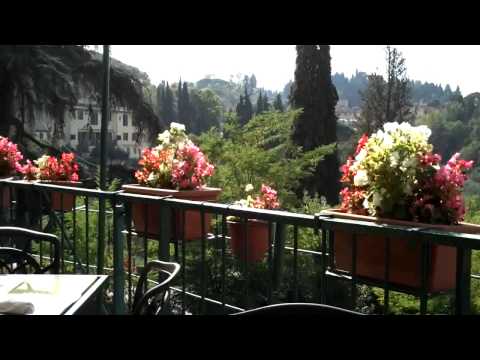 This restaurant is just off Piazzale Michelangelo on Via Galileo in Florence and has lovely views of the hills and large houses on the Southern outskirts of the city. It's slightly more expensive than restaurants in town for the food (a standard pizza is €3 or €4 more than in town) but it's worth it for the view and location. I'd avoid the soft drinks at €6 each though as that's a bit steep even for Florence tourist-central.
You can exit the restaurant, turn left and then walk down the steps almost immediately on your left and they will take you down to the heart of San Niccolo. Keep going towards the gate and just before you reach it, there is the Bar "Fuori Porta" or Outside the Gate; perfect for an after lunch/dinner drink!