Sant Ambrogio Market – Piazza Ghiberti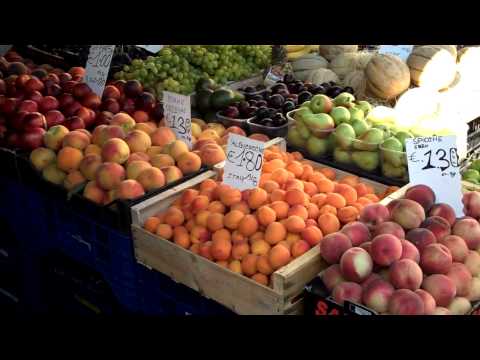 As featured on Anthony's site How to Tour Italy, Sant Ambrogio market is in Piazza Ghiberti in the west of Florence selling fruit and vegetables as well as clothing, shoes and even plants! As an area, Sant Ambrogio is still mostly Italian and that means local prices and a higher standard of produce.
The market has both an outdoor and an indoor area though at the time of writing the interior is having a refit and so it was difficult to film much inside. Outside, about half of the market is dedicated to Fruit and Veg. See some basic Italian food vocabulary
As with most markets, you will need to get there early, though today the market was still going at 11am so it depends on the day.