The Medieval Festival of Monteriggioni, Italy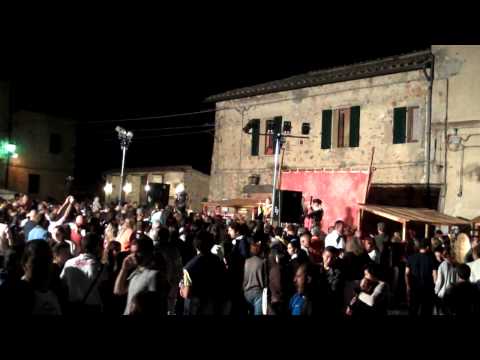 Each year Monteriggioni, an ancient hill-top town around 50kms from Florence, is transformed into the town that inhabitants would have known hundreds of years ago. OK, so some of the swords may have been made in China and the fighting clearly has the safety of the combatants in mind but you get to use old-fashioned plates and cups and buy food, wine and products with the "Grosso". The Grosso is the local currency that exists solely for the duration of the festival. As one Grosso is one Euro, calculating the cost of anything isn't hard and once you've paid 2 Grossi for a cup of wine, refills are just one Grosso. This is probably the cheapest wine you'll buy anywhere in Tuscany!
This year is the 18th Medieval festival and over the years, the attractions have grown in number and improved; there are activites for children during the day and entertainment for the grown ups at night. With 20,000 last year though, the town gets quite packed at peak time – around 10pm – so you can expect to wait in some medieval queues. First to buy your Grossi (don't worry about over estimating your needs, you can change them back at the end of the night) and then to pay for your food or drink and thirdly, to collect it!