Christmas Market in Santa Croce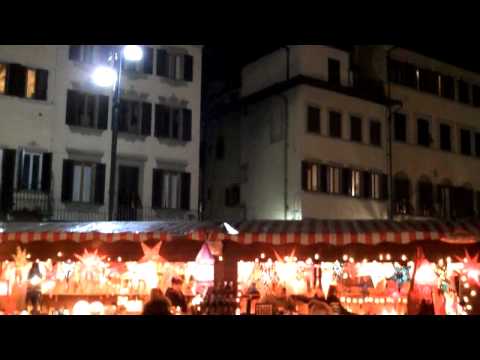 It's not well known that the Christmas Markets in Florence are a very popular attraction. At this time of year many of the visitors are from Italy, preferring to visit the city at a time when there are less tourists from abroad.
As a Christmas Market, Santa Croce has all you could want with an International group of vendors selling food, clothing and gifts. There's the obligatory mulled wine and strudel from Austria, biscuits from Switzerland and, my favourite, a German trailer selling the type of hot dogs and burgers that dietitians warn you about.